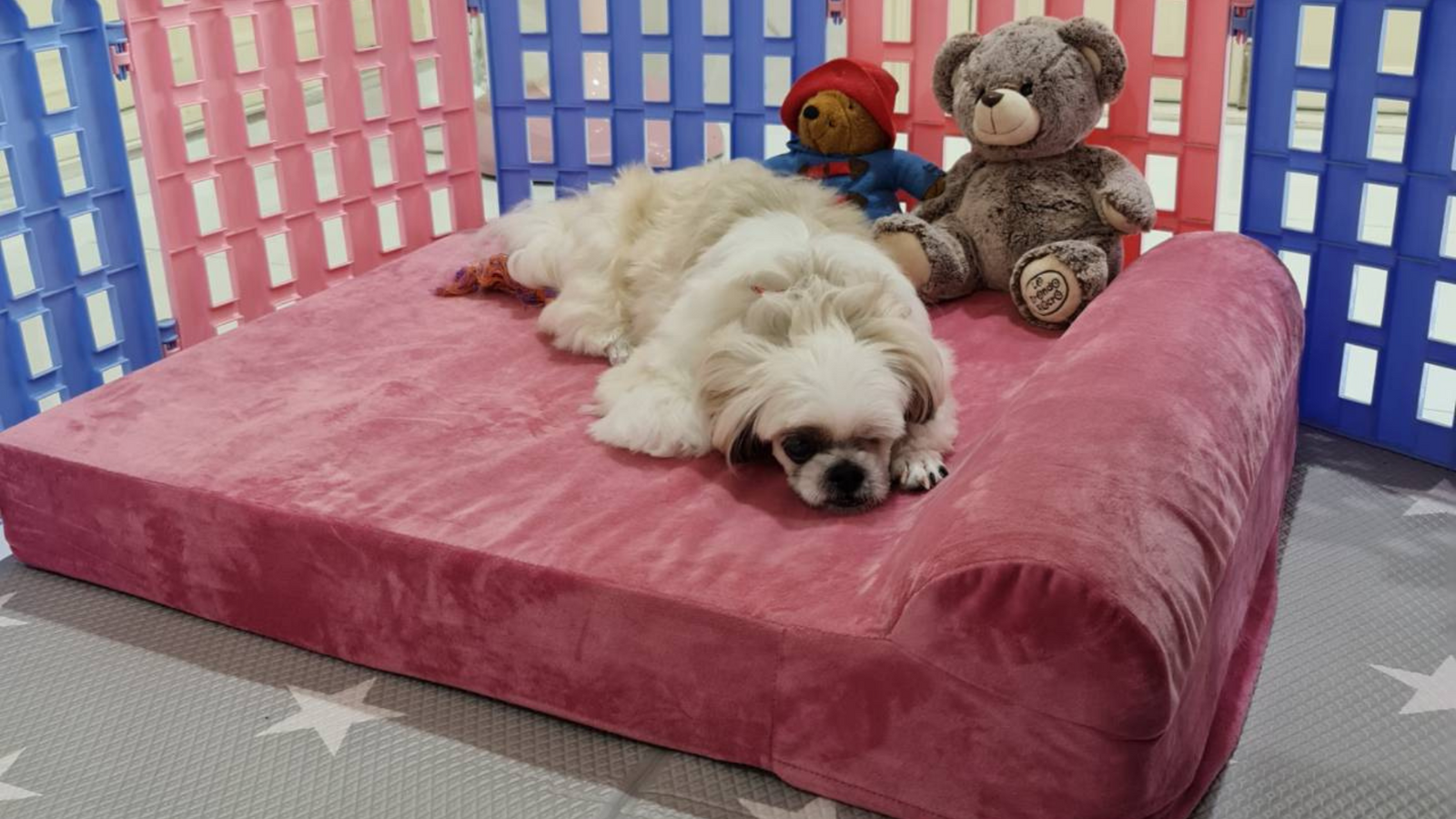 Article by George Manning
When choosing a bed for your dog, there's so much choice and it's hard to decide which is right. Donuts, pillows, nests, bolsters, raised beds.. the list goes on.
You want what's best for your dog. A good place to sit and stay. Somewhere to rest and relax. To get a good night's sleep. Here, we will help you decide if your dog needs an orthopedic dog bed.
What is an Orthopedic Dog Bed?
Genuine orthopedic dog beds are made with memory foam. Memory foam was made with NASA for humans in the beginning. They needed something that would cushion astronauts better, and protect them if the ship goes down.
Race cars also use memory foam. And American footballers for their helmets. Not to mention the countless humans using memory foam to sleep better at night. So, if memory foam can protect and support people, it can definitely protect and support your dog's joints.
What's Wrong with a 'Regular' Dog Bed?
When your dog goes on the bed, his body will react to the surface and its filling.
Regular dog beds can be filled with fibres or wood shavings. When your dog's body pushes on these beds the filling moves around quickly, so the joints don't have time to respond. It also stays put, rather than returning to where it was before. So each time your dog goes on the bed, he is stepping onto a different filling. If your dog has developing or achy joints this can make things worse.
This is where memory foam comes in.
Memory foam moves slowly, giving your dog's body time to respond and adjust itself to the right position. And, rather than staying put after your dog comes off the bed, it reforms (moves back) to the original position before your dog went onto the bed.
Together, this means that your dog's bones, joints and muscles will be more relaxed, whenever they are on the bed.
Customers at Binky have said time and time again that their dogs sleep deeper on orthopedic dog beds (see the Instagram @BinkyBarker).
Aren't Orthopedic Dog Beds Just For Older Dogs?
Dogs of all ages can find relief and comfort from an orthopedic dog bed.
Yes, senior dogs sleep more than adult dogs, and are more likely to have joint problems that come with age. This means they can definitely benefit from a memory foam dog bed to provide relief. But did you know that puppies sleep just as much as older dogs?
Because they are growing so fast, puppies need to sleep more to get their energy back. Young and older dogs can equally sleep up to 20 hours a day. And, puppies can benefit just as much from an orthopedic dog bed as an older dog. Their joints are shaping and forming into their adult size, so supporting this development is key to healthy joints as an adult.
What's the Best Orthopedic Dog Bed?
You want to look for a few key things when searching for an orthopedic dog bed. We'll list the most important ones here.
Human-grade memory foam. Memory foam is not all made equal. Like dog food, some can be made at a lower quality that would not be fit for humans. Make sure the memory foam is human-grade so that your dog gets the best protection and support for her joints.
Right size. Check for measurements so you can buy the right-sized bed for your dog.
Thickness. Make sure that you can get the right memory foam thickness for your dog that is made for their size and weight.
Anti-slip base. The bed should be still on the ground, so your dog doesn't slip and slide around when they get on or move around when on the bed. This allows the memory foam to work its best.
Machine washable. You don't have the time to hand-wash your dog's bed every time they get dirty. Find a bed that has machine-washable outer layers to save you time.
Free of toxic chemicals. Your dog breathes a lot when they sleep. Make sure the bed is free from any nasties that might cause them problems. Certipur-US is an authority that guarantees memory foam is free of toxic chemicals.
Waterproof inner layer. Accidents happen, and your bed should be ready. A waterproof inner layer means that any spills don't get into the memory foam.
For a dog bed that meets all of these criteria, check out the Binky Barker Orthopedic Memory Foam Dog Bed. Your dog will thank you for investing in their body and joint health.